Some of the links below are affiliate links, meaning that at no additional cost to you, I will receive a commission if you click through and make a purchase. For more information, read my full affiliate disclosure here.
One size fits all rarely works. This Real Dog Box review and unboxing [with VIDEO] reveal how well this dog subscription box meets the needs of large dogs.
Subscription boxes, like Real Dog Box, can provide a monthly adrenaline rush for our dogs not unlike Christmas or a birthday for us.
However, if you view subscriptions with a healthy dose of skepticism, with questions about quality, durability (for big dogs), cost, and uncertainty about whether your dog will like it, you are not alone.
And you have come to the right place if you are curious about whether Real Dog Box is right for your large dog.
In this review, I will be sharing my experience as a paying member of Real Dog Box Chews for over a year.
These boxes have really become a gift that keeps on giving.
Here's why…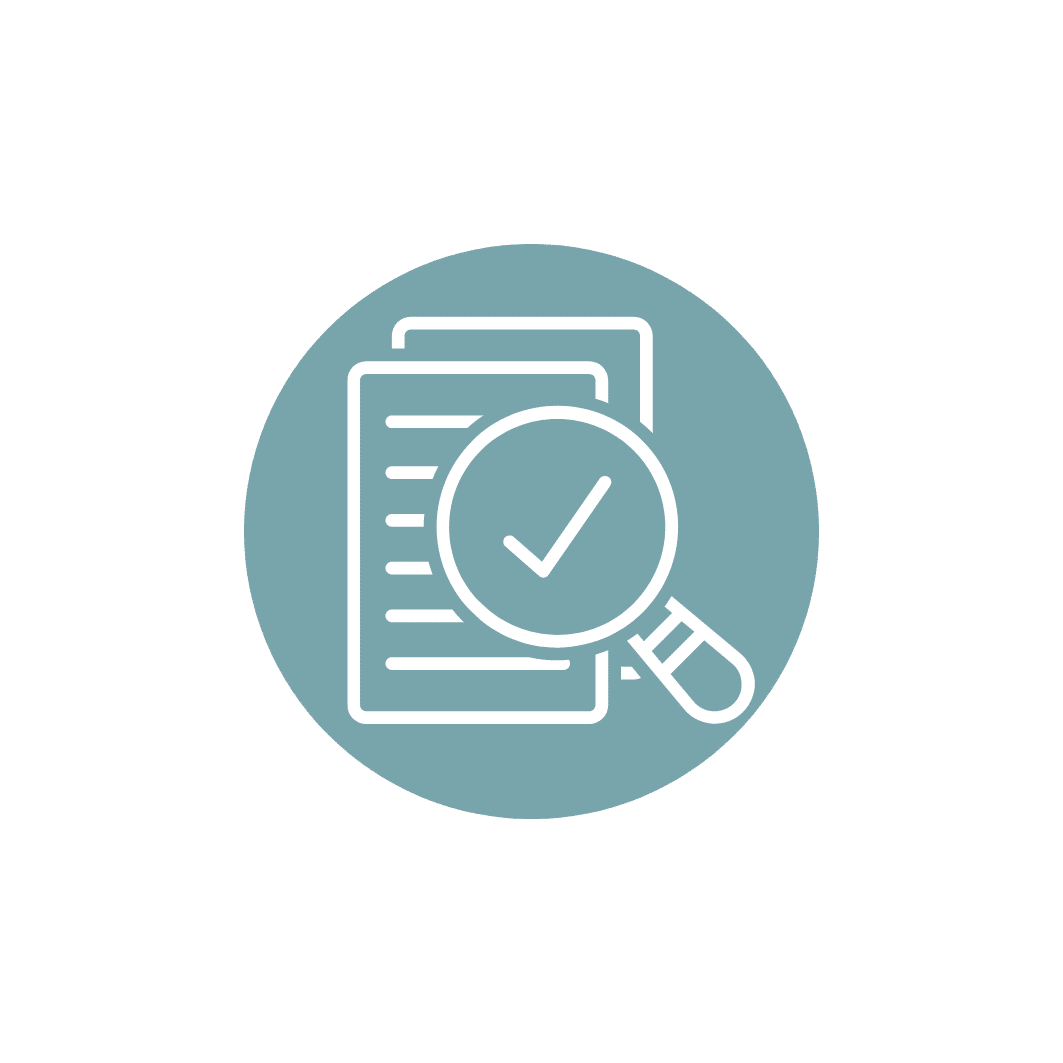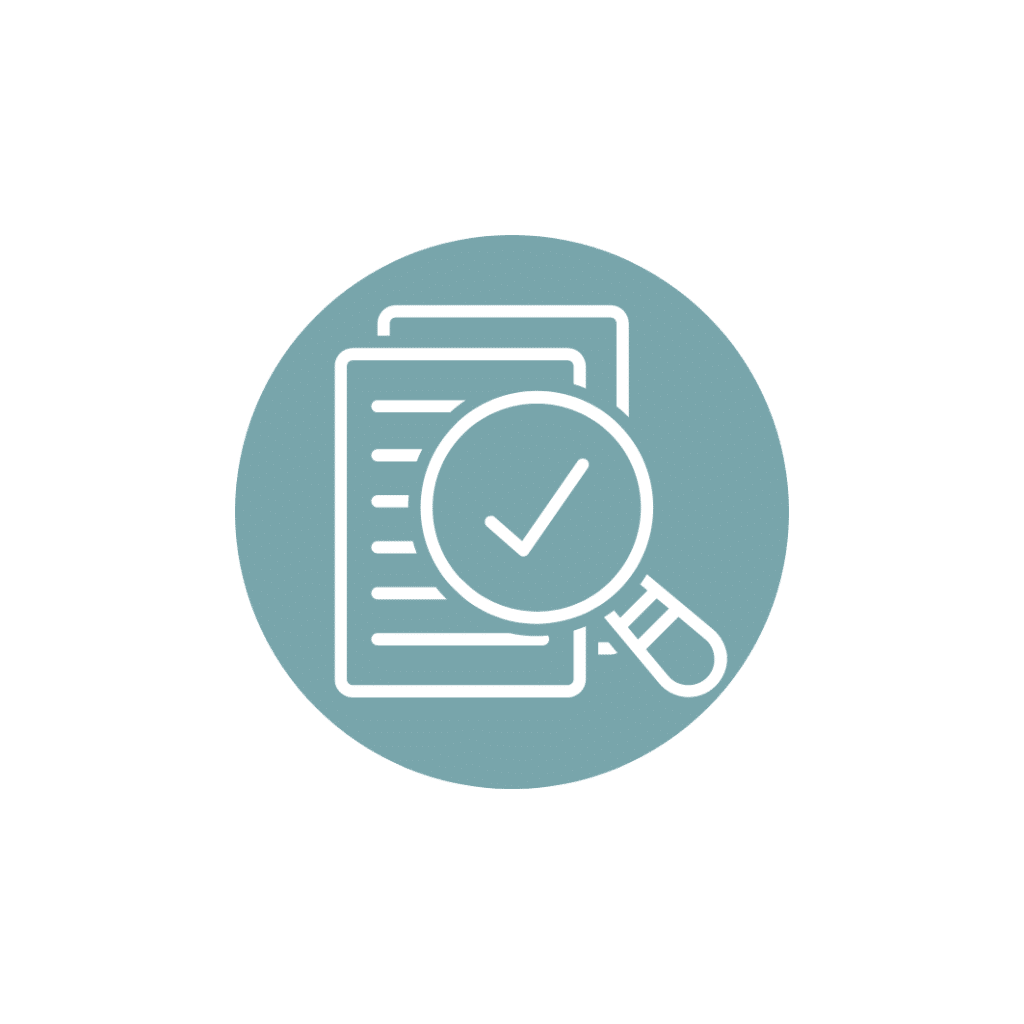 Note: While I have been a paying subscriber of the Chews box for over a year, Real Dog Box sent me a full box with treats and chews for my honest review and to share with all of you.
Why Feed Real Food?
Real Dog Box's mission is,
"Helping people feed real food."
The obvious question is why. Why is feeding real food important for the health of our dogs?
The following are four of the top reasons real food can benefit your dog:
1. Dental Health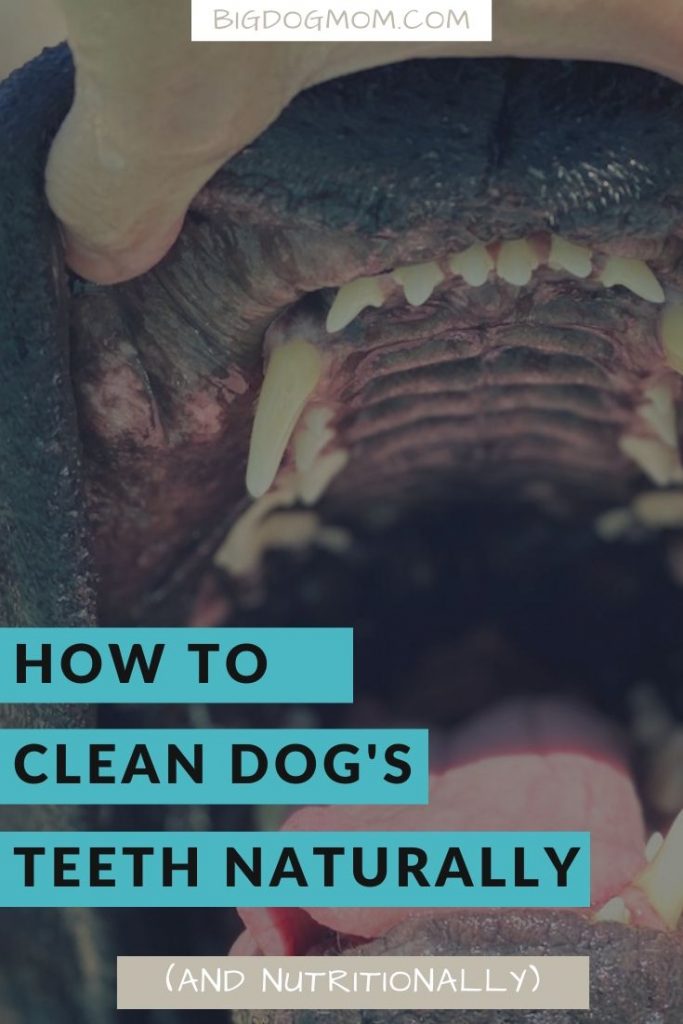 Imagine eating nothing but chips and Skittles for a week without brushing your teeth.
While kibble may not be as devoid of nutritional value as this diet, the deleterious effect on dental health of a diet filled with carbohydrates (sugar) is the same.
As I discussed in Mastiff Puppy 101: Wild Puppy to Gentle Giant (Guaranteed), periodontal disease is when bacteria accumulate between the teeth and gums, causing infection and inflammation.
As the most common dental condition in dogs, approximately 80% of dogs get periodontal disease by age 2. And unlike other health conditions, when dental disease is fully developed, it is often irreversible. (1)
When you consider the cost of professional dental cleanings with anesthesia (up to $3,000) and the challenge of performing at-home teeth brushing for many owners, the role real fresh food diet and recreational chews can play in dental disease prevention and improved quality of life are immeasurable.
2. Disease Prevention
According to the American Veterinary Medical Association,
"Approximately 1 in 4 dogs will, at some stage in their life, develop neoplasia. Almost half of dogs over the age of 10 will develop cancer." (2)
Organizations like the American Kennel Club Canine Health Foundation, Embark Vet, and others, are dedicated to finding the cause of and medical cure for canine cancers.
With them in this fight are courageous patriots like Thomas Sandberg, founder of Long Living Pets, a 30-year observational study investigating rates of cancer in over 6,000 raw fed dogs.
While we do not have definitive answers, here is what we do know about diet and canine cancer:
Canines have ZERO nutritional requirements for carbohydrates.
Carbohydrates can contribute to cancer cell growth and many veterinarians recommend dogs with cancer minimize this energy source.
Raw, fresh food avoids cancer-causing aflatoxins found in grains (i.e. kibble). Read more about this here.
3. Weight Management
If you have followed Big Dog Mom for any length of time, then you know this has been a very personal struggle for me and Sulley.
After nearly 4 years of steady weight gain following his neuter in 2016, Sulley peaked at about 30 pounds overweight (225 lbs) in September 2019.
After months of hard work which we will share in a future blog post, Sulley weighed in at 195 during his last veterinary visit.
Here is the point.
According to the Association for Pet Obesity Prevention,
"In APOP's 2018 clinical survey, 55.8% of dogs and 59.5% of cats were classified as clinically overweight (body condition score (BCS) 6-7) or obese (BCS 8-9) by their veterinary healthcare professional. That equals an estimated 50 million dogs and 56 million cats are too heavy, based on 2018-19 pet population projections provided by the American Pet Products Association (APPA). In 2017, APOP found 56% of dogs and 60% of cats were overweight or obese." (4)
Excess fat affects kidney health, life expectancy, respiratory dysfunction, and a plethora of mobility issues, just to name a few.
Excess weight can also complicate and worsen genetic and progressive diseases like hip dysplasia or Wobbler Syndrome.
But like with so many other things, there are no magic pills or silver bullets that will take the weight off.
After 4 years of struggling with Sulley's ballooning weight, I can tell you the only way to effectively manage and maintain a healthy weight for your dog is through diet and exercise.
And in my opinion, there is no better way to achieve that than through a fresh real food diet.
4. Allergies
As many as 10% of all dogs suffer from food allergies while another 15% of dogs have atopic allergies (environmental). (5)
And they just might be one of the most frustrating conditions for dog owners.
With no easy and universally accurate testing to confirm the source of allergies in dogs, both environmental and food-related, options for most dog owners are limited, especially for those on a budget.
Where food allergies are suspected, many veterinarians will recommend a strict dietary trial to determine the cause of allergy.
For example, after 6 months of constant antibiotics and ear medications for Sulley's ear infections and goopy, smelly ears, I finally decided to do a food trial to see if I could identify the source of his ear misery.
Sure enough, after eliminating chicken from his diet, his ears immediately cleared up and he hasn't had an ear infection since.
That was 5 years ago.
Feeding a fresh raw diet with a variety of protein sources has enabled me to effectively eliminate Sulley's allergies.
Subscription Box To Fit Your Needs
With a customer-centric approach, Real Dog Box offers the ability for owners to tailor their subscriptions to meet their dog's individual needs.
This review of Real Dog Box highlights the following attributes:
Diversity in Every Box – With over 40 items in rotation and new items being added all the time. Every box is unique!
Never Processed
Small Batches To Ensure Freshness to Your Door
Gently Air Dried
Single Ingredient – Easily Able to Meet the Needs of Dogs With Allergies
Zero Fillers
Species Appropriate
Made in the USA (CA)
Pause or Cancel Subscription At Any Time
Offer 4 Different Box Configurations – Treats and Chews, Just Treats, Just Chews, and Mini-Treat and Chew Box for Small Dogs
Optional Real Dog Box Super Chews Add-On for Powerful Chewers and Big Dogs
Real Dog Box Chews
There was a time when rawhide chews were the accepted form of dental chew for dogs.
But as we have learned what really goes into making this once benign dog chew, and the risks associated with them, the more dog owners have sought out healthier safer alternatives.
Real Dog Box Chews are one such alternative.
These chews are not cooked so they post no risk of splintering, even the bone-in pieces like duck wings.
Real Dog Box Chews do not have fillers, chemicals or any other empty calories as are in commercial 'dental chews.'
We discussed earlier the importance of dental health in dogs and how plaque-causing bacteria build up between the teeth and gums, particularly for kibble-fed dogs.
Raw meaty bones and chews like those from Real Dog Box help to clean the teeth and keep the gums healthy and free of accumulating bacteria because as your dog is chewing, they are essentially brushing their teeth.
In other words, a CHEW a day keeps the BACTERIA away!
Real Dog Box Treats
Having been a long time customer of Real Dog Box Chews, this review was the first opportunity I have had to try their treats.
Like the chews, Real Dog Box Treats are made fresh to order as single ingredients in each bag. With no processing, preservatives, or additives, these treats are as close as you can get to a natural species-appropriate diet.
Made in the USA with human-grade meat are two additional factors that make Real Dog Box a stand out among all other pet food or subscription box companies.
Real Dog Box treats are reasonably priced for the value of what you are getting.
The Treats and Chews Box contains 6-7 lbs of human quality fresh meat and seafood in every box.
The three bags of treats in either the Treats and Chews box or the Treats Only Box contain the equivalent of 2-3 lbs of fresh meat and seafood.
We are finding these treats to be exceptional for use in obedience training.
They are dry in my hands, easy to break apart and feed in smaller bite size portions, and the dogs absolutely LOVE them!
The bonus is that because different treats come each month, I never need to worry about my dogs getting bored or losing interest in what I am asking them to do (as is often the case with Mastiffs).
As they say, variety is the spice of life.
Real Dog Box Super Chews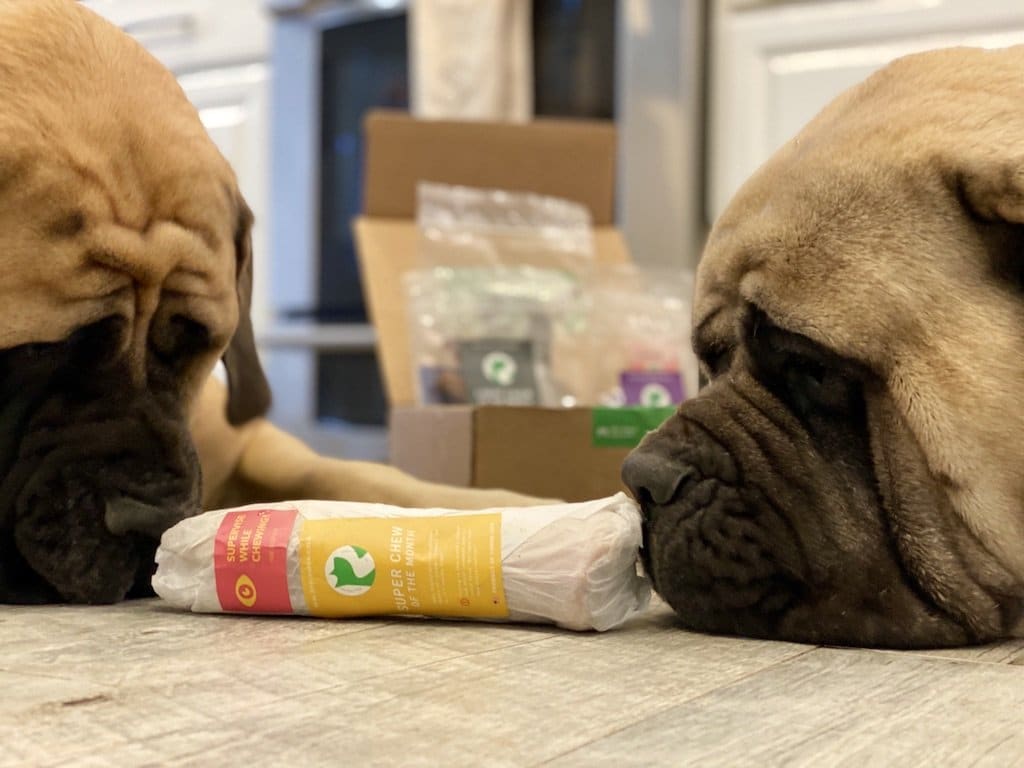 As I discuss in my video review of Real Dog Box, Super Chews are a terrific add on for large and giant breed dog owners.
They are currently $8 which is significantly less than the price you might pay elsewhere.
Among the Super Chew options are pig trotters (feet), lamb femurs and spiral pizzles. Sulley and Junior have tried the pig trotters and pizzles and absolutely went bonkers over them.
Talk about a drooly mess!
For dogs, chewing is an essential function that is instinctually fulfilling. And when a large dog is able to work on a big chew like this, it stimulates the mind and the body in the most positive and primitive way.
If you are considering ordering your first Real Dog Box, be sure to grab a Super Chew.
Your big dog will thank you!
How Much Does Real Dog Box Cost?
The current prices of Real Dog Box subscription boxes are based on the configuration of the box you choose. All boxes include FREE shipping.
| | |
| --- | --- |
| Treats and Chews Box | $39 |
| Treats Only Box | $21 |
| Chews Only Box | $23 |
| Mini-Treats and Chews Box | $23 |
| Super Chews Add-On | $8 |
For more information on what is in each of these boxes, click here or read the corresponding sections of this review including the results below which go in more depth about the value you are getting with your Real Dog Box subscription.
VIDEO: Full Video Review of Real Dog Box Subscription
Real Dog Box Final Review
Big Dog Mom product reviews are based on four criteria; Ease of Use, Quality and Durability, Affordability, and our one-of-a-kind, Drool Score.
Using a scale of one to five paws of awesomeness, my ratings are based on how well products or services meet the needs of big dogs and big dog owners.
With that said, here are the results for this popular subscription box for dogs:
Ease of Use
With phenomenal customer service and an outstanding website, we give Real Dog Box 5 out of 5 paws for awesomeness when it comes to Ease of Use.
In light of the user-friendly text options for tracking and changing orders and the plethora of customizations that can be made to cater to the individual needs of each dog, I have found Real Dog Box to be one of the easiest companies to support with my hard-earned money.
In the video above, I provide a tutorial for how to place your first order and make any customizations you need to for your dog. You can check out that full review and tutorial here.
With no contracts or fees, ordering your first box is a risk-free gift for your big dog. Click here to try it out and grab your FREE bag of Real Dog Box treats as your special gift.
Quality and Durability
If you are an owner of a large or giant breed dog, then you know how hard it is to find treats, chews, toys, and many other items that are worth the price you pay.
I've been quite outspoken on Big Dog Mom.com about my frustration as it relates to toys especially because so many, let's face it, are just not made for big dogs.
This category is not only focused on that type of durability but also on the quality of ingredients and how well we feel the product is made.
For this category, we are giving Real Dog Box, 4.5 out of 5 paws. Let me explain.
With human-grade meats, gently air dried with no preservatives, fillers or other garbage, and the fact that they are made in the USA, all point to superior quality! Hands down one of the best.
However, when it comes to a box that 100% meets the needs of big dog owners, I have to deduct half a point for durability simply due to the requirement that super chews must be added on and aren't offered in a separate BIG DOG BOX.
While there is a variety of chew sizes in each box, the light chews for giant breed dogs are basically a 2-second snack.
They are fantastic, don't get me wrong. Junior and Sulley LOVE them!
But as far as occupying our big guys in a stimulating session of chewing, really only the medium, large and super chews can do that.
So for that reason, I am giving this overall category of Quality and Durability 4.5 out of 5 paws for awesomeness.
Affordability
If you take each bag of treats and chews and were to price them out as individual purchases in a store or through a raw food co-op, guaranteed you would be looking at 2-3 times what you will be paying with Real Dog Box.
Guaranteed.
With a small bag of freeze-dried beef lung running $10 or more on average, a super chew size chew running $13 or more, and a box of trachea at over $70, the savings of this monthly subscription box is substantial!
The price of an entire box of treats and chews which includes three bags of treats and three bags of chews is only $39.
If you want just the treats, those are 2-3 pounds of air-dried fresh meat and fish and are only $21 per month.
A box of just the chews includes 8-10 chews of 3 different sizes and is just $23/month.
A small price to pay for a gift that keeps on giving for your dog.
But with all of that said, because I am THE Big Dog Mom, and because this channel is here to specifically serve those of you with large and giant breed dogs, I have to deduct half a paw simply for the fact that there is no dedicated big dog box offering.
I've put in the suggestion to have a box with the medium and large chews with a couple of super chews as a big dog box option, but so far, that's not yet an option. I'm sure there is a lot that goes into adding a skew like that, so perhaps a big dog box will be available in the future.
Let me know in the comments if that is something you would be interested in as well.
And so for the category of Affordability, I am giving Real Dog Box a 4.5 out of 5 paws for awesomeness!
Drool Score
This is one that really needs no explanation as the results are self-evident in what you see in our video review.
As I mentioned, we have been long-time customers of Real Dog Box and Sulley and Junior absolutely love their chews!
Their eyes light up at the sight of the box at our doorstep each month because they know their "chews" are inside.
In fact, it is because of Real Dog Box that they know the word "chew"
So if you haven't already guessed we are giving Real Dog box a DROOL SCORE of 5 resounding paws for awesomeness!
Real Food For ALL Dogs, Not Just Raw Fed Ones
I have written extensively about my journey with raw feeding and how I believe that none of us should feel guilty for the choices we make on behalf of our beloved canine companions.
We are all doing the best we can with the resources we have.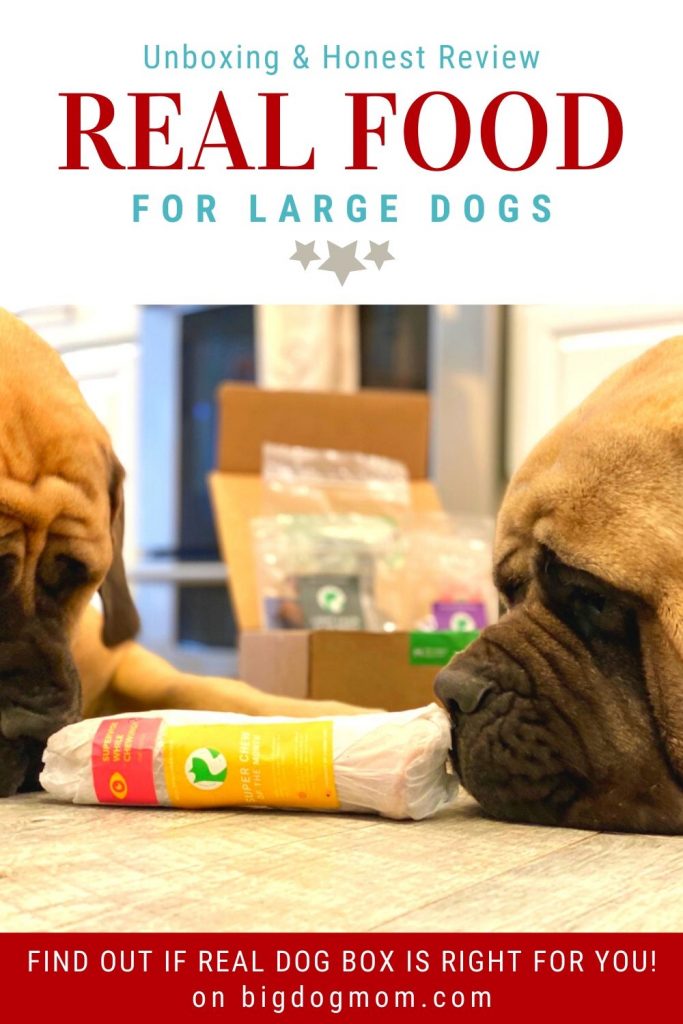 Whether you feed your dog kibble or raw dog food, Real Dog Box monthly subscription box is a terrific step in the right direction toward feeding real food.
Baby steps, my big dog friends.
We are on this journey together!
References