DIY Elbow Butter: A Dog Elbow Callus Home Remedy [That Works!]
Dog Elbow Callus Treatment Starts with Prevention
A dog elbow callus may appear as black bumps on your dog's elbows, your dog losing hair, developing dry, scaly skin, or even forming black scabs where they shouldn't.
Imagine there was a home remedy that could prevent these calluses from getting worse.
Would you be interested in learning how to treat and prevent them from the comfort of your home? Now you can!
In the first post of this series about Large Dog Elbow Calluses, I posed the question "Are they Inevitable or Preventable?"
My belief was and still is that my dog's elbow calluses do not have to be the necessary evil that many people believe they are. While we may not be able to prevent them entirely in ALL big dogs, they can and should be treated.
I outlined these in Dog Elbow Calluses: Are they Inevitable or Preventable?, but wanted to start this post with a few tips on how to prevent elbow calluses BEFORE sharing with you my homemade elbow butter for dogs.
Stick with me…
---
Short on time? Click here to grab your FREE DIY Elbow Butter Recipe Card with the complete list of ingredients and step-by-step directions.
---
Imagine there was a way to prevent a dog elbow callus from getting worse. There is! Here is a proven home remedy for dog elbow calluses that really works!
---
This post contains affiliate links from which I may receive a small compensation. There is NO ADDED COST to you should you use these links.
---
4 Proven Ways to Prevent Calluses on Dog Elbows
You might be asking, why do dogs get dry elbows and how you can prevent calluses from forming?
Here are four proven methods for preventing them…
1. PROPER BEDDING
Calluses on a dog's elbows are caused, in part, by pressure on bones and joints. Reducing that pressure with quality orthopedic bedding is key.
Ensure your big dog has access to ample and proper bedding to lay on. A few of my personal favorites for reducing dog pressure sores and elbow calluses are beds and a cooling mat.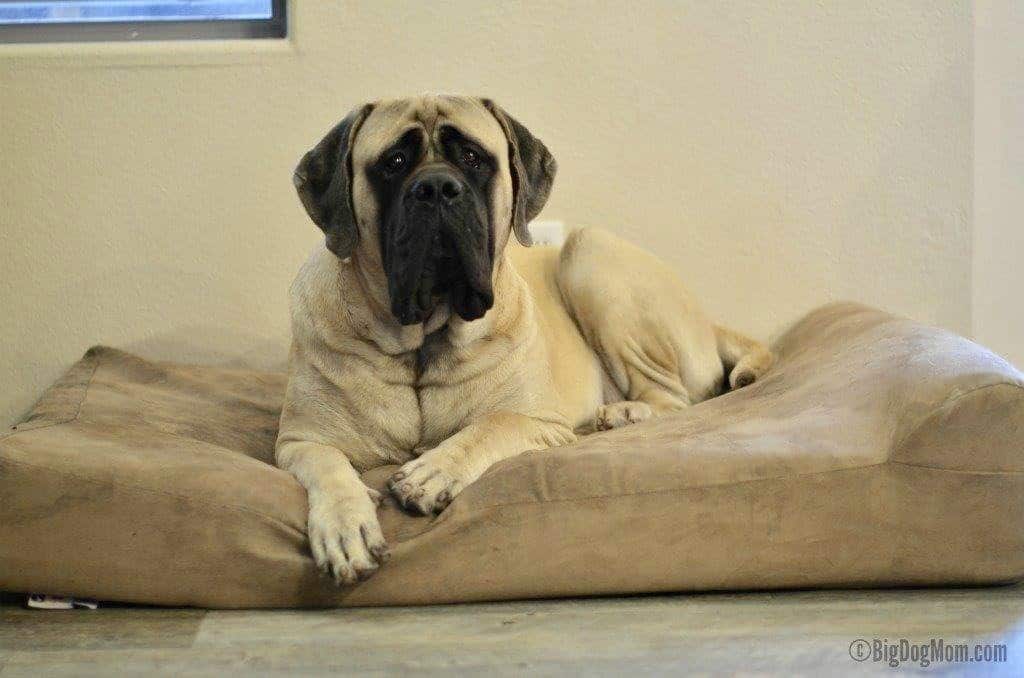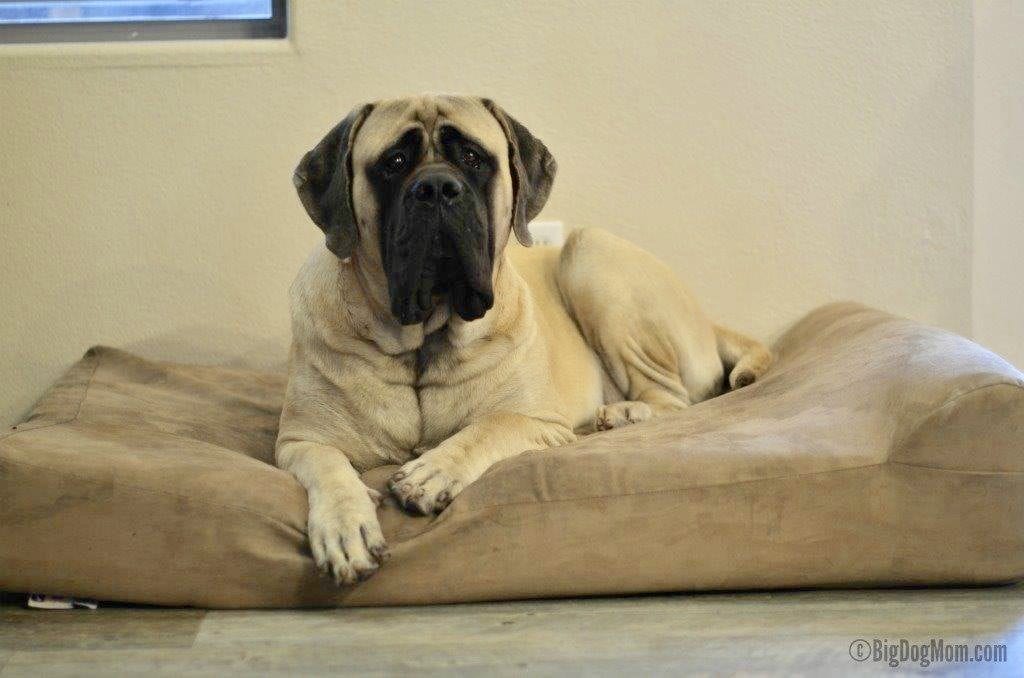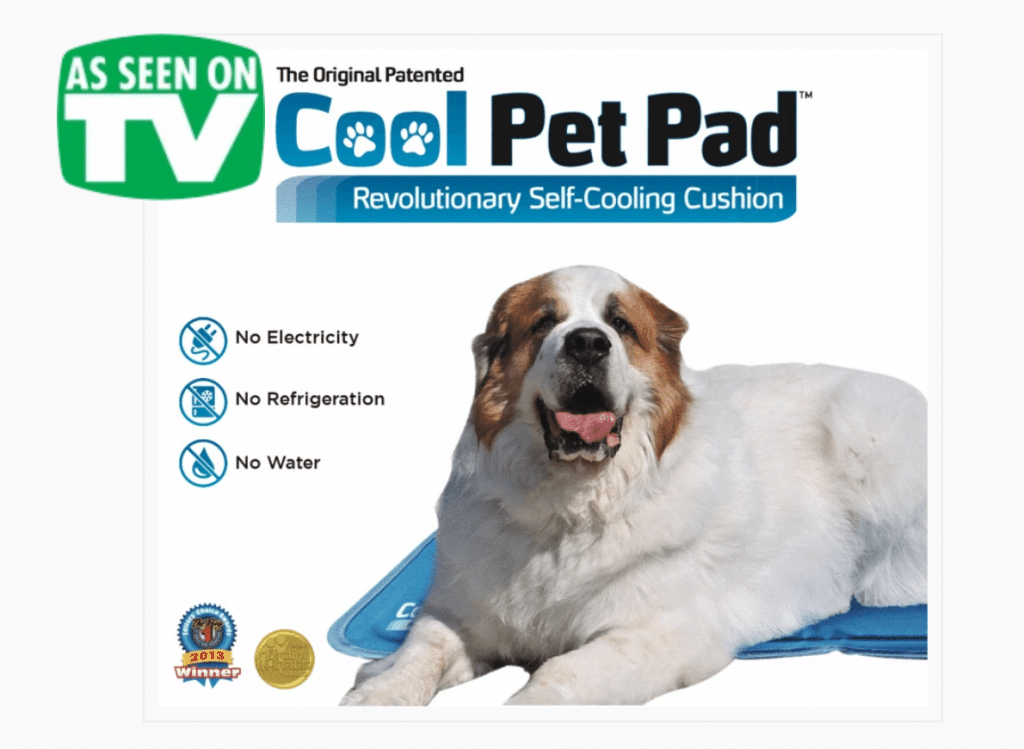 2. REDUCE FRICTION AND TIME ON HARD SURFACES
Reduce the amount of time your big dog spends on hard surfaces and those that create a lot of friction like concrete and carpet.
Carpet is often overlooked when it comes to calluses, but the friction it generates can be minimized easily with a bed or soft blanket.
The use of elbow pads is another method many people use to reduce friction on a dog's elbow. These are generally elbow pads that are slipped on and worn by the dog.
This not only cushions but prevents the aforementioned friction on the elbow as well.
3. GENETICS
Consider your dog's genetics or the genetics of a puppy you are considering buying. In my experience, certain lines (pedigrees) are more prone to hock and elbow calluses than others.
Some dogs have ancestors that never had issues with calluses, whereas others have a significant family history of dogs with large, pendulous elbow calluses and callus infections (callus pyoderma).
Consider this when purchasing a puppy.
Not that I would bypass a puppy from a line prone to elbow calluses. But if the line has a history of complications from them, it would be good to know this ahead of time.
4. WEIGHT MANAGEMENT
Keep your big dog's weight under control. Remember that the skin on the elbows and hocks is relatively thin and sensitive, so the more pressure at these joints caused by weight against the floor or ground combined with friction against the surface is what causes the skin to dry and thicken.
An obese or overweight dog or a puppy that is allowed to grow too heavy for his frame will be at higher risk for developing elbow and hock calluses.
[READ: Feeding Giant Breed Puppies for Dummies – The Protein Myth & More]
Home Remedy for a Dog's Dry Elbows
We both know the problem.
Your big dog has elbow calluses and you fear them worsening over time as he or she ages. You know the danger posed by a dog elbow callus bleeding and cracking. And I have said before, a dog elbow callus that is not treated can ulcerate and even become infected, leading to severe consequences.
But what is the solution to this problem? Do calluses go away with treatment?
In addition to implementing the aforementioned four strategies for prevention, I recommend keeping that skin healthy by using a balm, butter or salve to prevent it from getting dry and cracked.
While a dog elbow callus is not likely to go away, the goal here is to prevent them from growing and worsening.
In the last two years, I have spent a small fortune on various products from Vasoline and Bag Balm to Blissful Dog Elbow Butter.
But after spending a great deal of money with a little success, I was determined to learn how to make my own elbow butter for dogs at home and come up with a home remedy that would be more effective for my big dogs' elbow calluses.
For this not-so-Martha-Stewarty Big Dog Mom, this DIY project has been a fun challenge and very much a labor of love.
The rest of this post will share with you the complete recipe for making Big Dog Mom's DIY Elbow Butter for Dogs with Essential Oils home remedy and the rationale for the ingredients I use.
---
Want to keep this information for later? Grab your FREE DIY Elbow Butter Recipe Card with the complete list of ingredients and step-by-step directions for Big Dog Mom's DIY Elbow Butter home remedy.
---
How to Make DIY Elbow Butter for Dogs with Essential Oils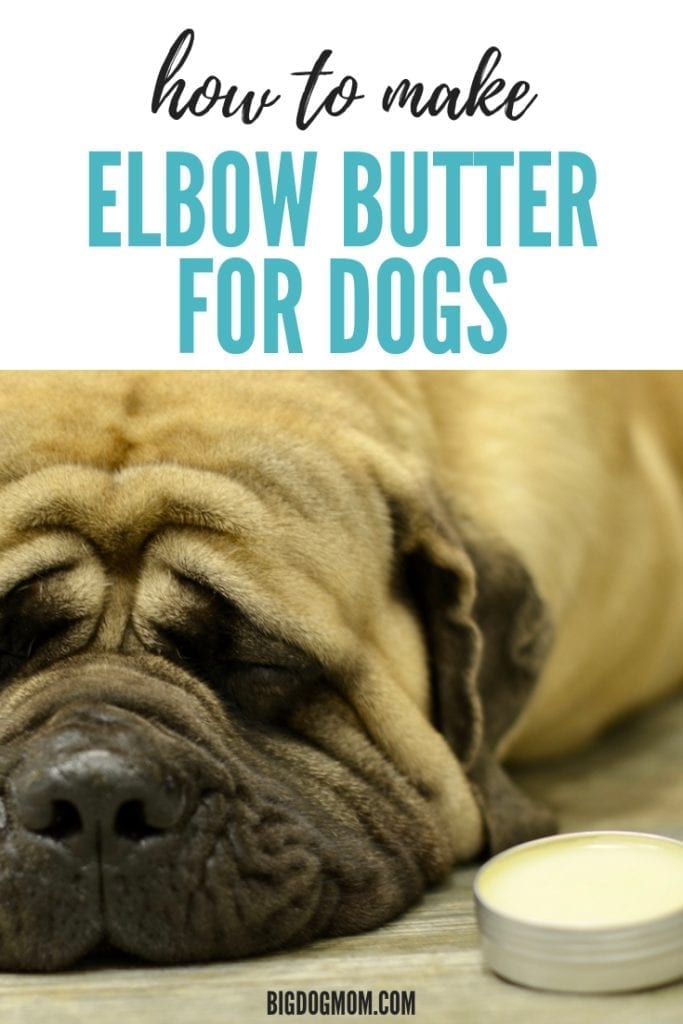 Big Dog Mom's DIY Elbow Butter Recipe:
4 tsp Organic Beeswax (5.3 TBS)
2 TBS Shea Butter (1/2 cup)
2 TBS Coconut Oil (Unrefined) (1/2 cup)
2 TBS Sweet Almond Oil (1/2 cup)
1 tsp Vitamin E Oil (1 TBS + 1 tsp)
3 drops of each Essential Oil (12 drops of each)
** In parentheses is the amount you will need to quadruple the recipe. This is the amount I prepared in the video tutorial below. And don't forget to grab your FREE Dog Elbow Butter Recipe Card with the complete list of ingredients and step-by-step directions before you go! All of these products are also linked in my Amazon Shop here.
Health Benefits of the Natural Ingredients in DIY Elbow Butter for Dogs
Organic Beeswax – Helps to maintain its consistency in warmer temperatures.
Shea Butter – Shea butter is an intense moisturizer for dry skin and is a wonderful product for revitalizing damaged skin. It is naturally rich in Vitamins A and E as well as essential fatty acids and other vitamins and minerals.
Coconut Oil (Unrefined) – Terrific moisturizer. It provides a protective layer for the skin helping it to retain moisture. Coconut oil is a proven home remedy to help skin conditions like hot spots, bites, stings, or itchy, dry skin.
Sweet Almond Oil – Sweet almond oil contains fatty acids as well as vitamins A and E and penetrates easily into the skin.
Vitamin E Oil – Terrific moisturizer for dry, itchy skin. Vitamin E oil is also great for preventing rancidity in cosmetics, and it acts as an anti-oxidant in lotions and body butters.
Health Benefits of the Essential Oils
Calendula Seed Oil – Also known as pot marigold and is a member of the sunflower family. This essential oil is often used to soothe and heal a variety of skin issues and is widely considered a wound healer. From minor cuts, insect bites, abrasions, or post-surgical incisions, calendula offers antimicrobial properties with soothing relief to pain and swelling. In addition, calendula oil can be applied topically for a broad spectrum of fungal infections. In 7 Best Ways to Stop Dog Nail Bleeding [DIY FAST!], I discuss specific wound healing properties which also apply to cutting dog nails in the event you accidentally cut them too short.
Lavender – Many folks in the Big Dog Mom Community use Lavender for their dog's anxiety with good success. Used topically, true lavender oil has antibacterial, anti-itch, and nerve-calming properties. As such, it is good for many common dog ailments and problems, such as skin irritations, insect bites, cuts and burns.
Roman Chamomile – Roman Chamomile is antispasmodic, pain-relieving, and nerve-calming. It is very gentle and is an excellent oil to use for soothing and calming anxious dogs. It is also effective for relief of muscle pains, cramps, puppy teething pain.
Organic Cedarwood Atlas – Cedar oil is natural and non-toxic and used as a natural pesticide and insect repellent. It is anti-fungal and anti-bacterial, antiseptic, tonifying, circulation-stimulating. Good for skin and coat conditioning and dermatitis of all types. Cedarwood essential oil stimulates the hair follicles and increases the skin's circulation. This helps the hair/fur to grow and is great for applications where there is thinning or hair/fur loss.
Niaouli 1,8 – Cineole – Niaouli has powerful antibacterial properties and is used to help dogs with skin irritation and infections caused by allergies. It is an effective antiseptic oil that can disinfect and help fight bacterial infections.
---
What you Need to Know Before Using Essential Oils
Before I get a flood of comments from essential oil companies and their salespeople, I am the first to admit this.
I am not an expert on the use of essential oils and I don't play one on Dog TV.
When I was doing my research on which essential oils to put in my elbow butter for dogs home remedy, these five stood out for their skin healing, inflammation-reducing, and antimicrobial properties.
I verified all five of them would be safe for dogs, at least when applied topically in a carrier oil. But with that said, there are a few things you need to know about using essential oils before you use them.
1. Carrier Oil is a Must for Topical Use of Essential Oils
Because these essential oils will be applied topically, they must be diluted in a carrier oil, like coconut oil.
The rough guideline is to add 3-5 drops of essential oil to 1 oz. of carrier oil.
Since I am treating big dogs, the amount I can use is actually much higher than this, but it is the guideline that is generally accepted as safe.
2. Essential Oils can be Toxic if Ingested
Essential oils can be toxic if ingested. When used in my DIY elbow butter for dogs, please be cautious of where you are applying the balm and avoid areas where your dog will want to lick. I have used it on my boys' paw pads and hocks without issue, but my boys really aren't big lickers.
3. Special Health Considerations on the Use of Essential Oils for Dogs
Essential oils should be avoided in dogs who are prone to seizures or have canine epilepsy or are pregnant. And essential oils should not be used on puppies less than 10 weeks old.
For More Information on Dog Elbow Calluses and Essential Oils
Big Dog Calluses: Are They Inevitable Or Preventable?
Bacterial Infection (Pyoderma) of the Skin in Dogs: PetMD
Calluses in Dogs by kuranda.com
Nikki White from PupsAndPeople.com has some great information about essential oils here:
Dog's Naturally Magazine:5 Essential Oils Your Dog Shouldn't Be Without