Some of the links below are affiliate links, meaning that at no additional cost to you, I will receive a commission if you click through and make a purchase. For more information, read my full affiliate disclosure here.
This Big Barker Dog Bed Review will be centered around answering the 7 most frequently asked questions about the Big Barker, a premium orthopedic bed designed and marketed exclusively for large and giant breed dogs.
We purchased our first Big Barker about 7 years ago and followed that up with a second one with our second Mastiff two years later.
You could say we have become a collector of sorts.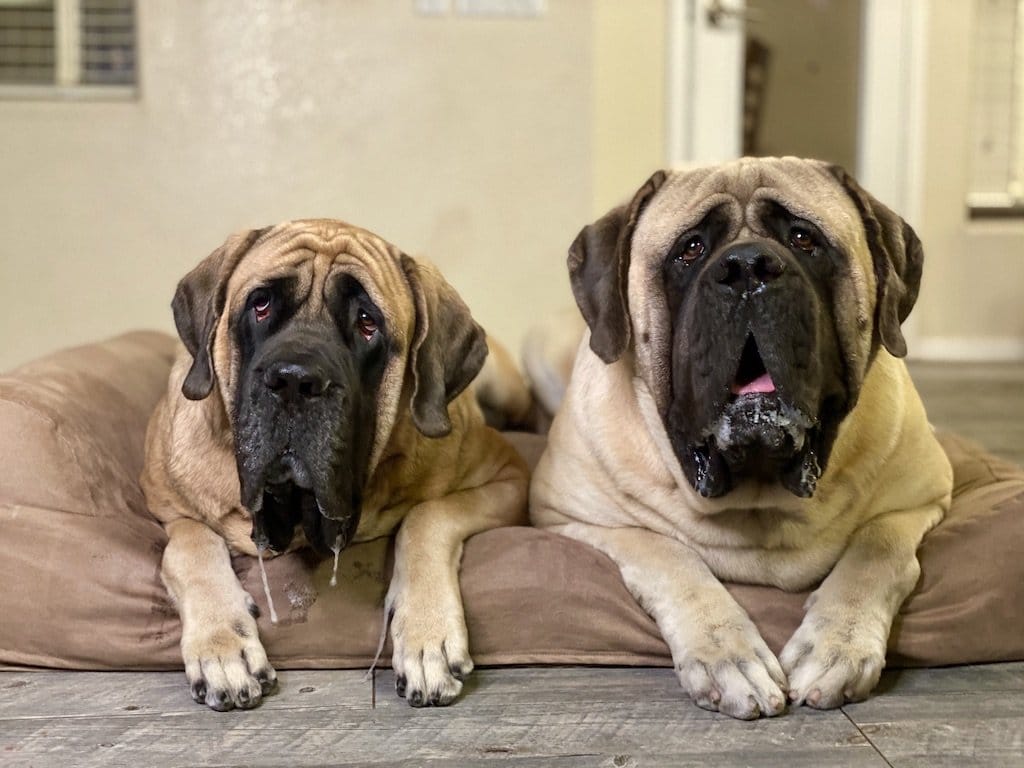 Over the years, I have amassed a great deal of experience with Big Barker beds and would like to help you answer the following questions you may be thinking right now:
Are Big Barker Dog Beds worth the money?
Should I buy a Big Barker Bed for my dog?, and
With so many dog beds on the market, why should I buy a Big Barker?
Embedded below is our full video review and tutorial, so you won't want to miss that!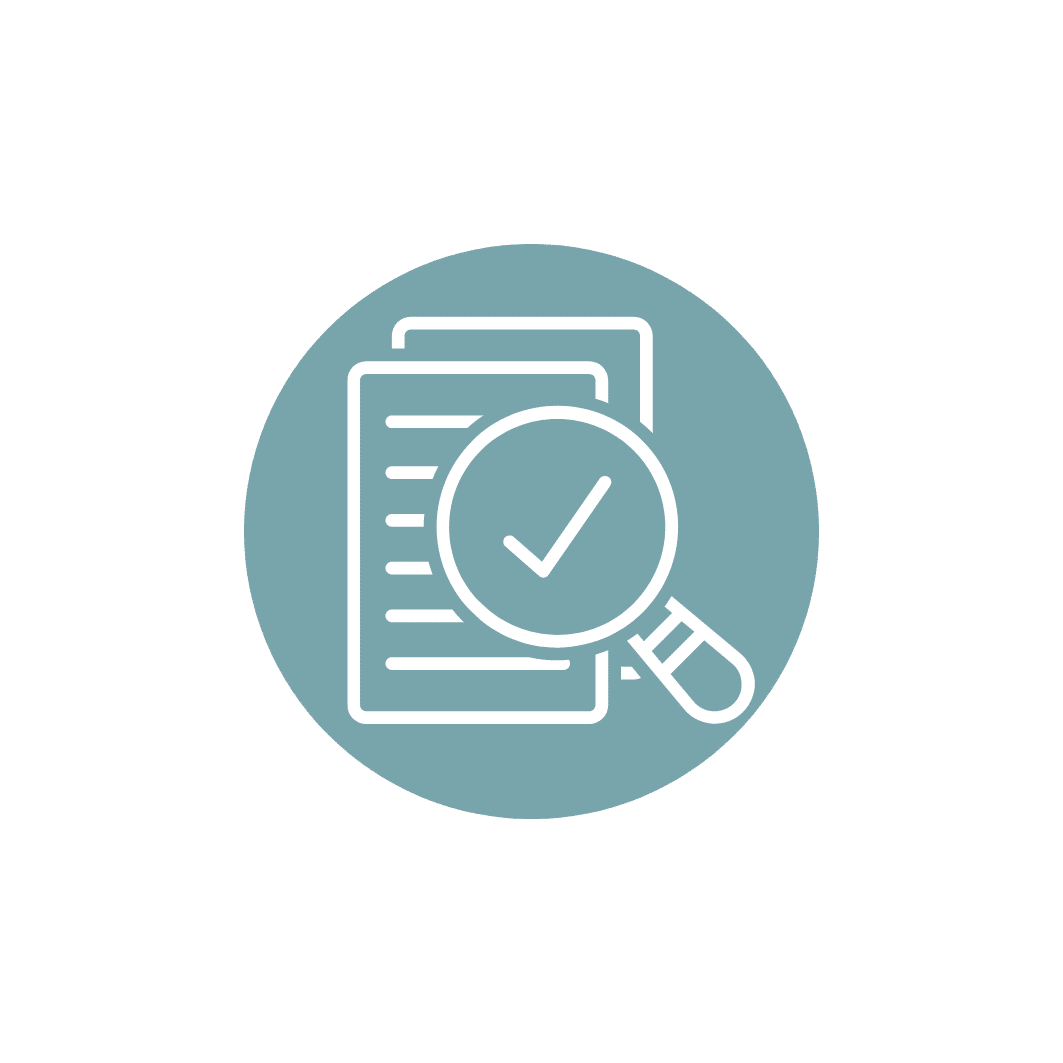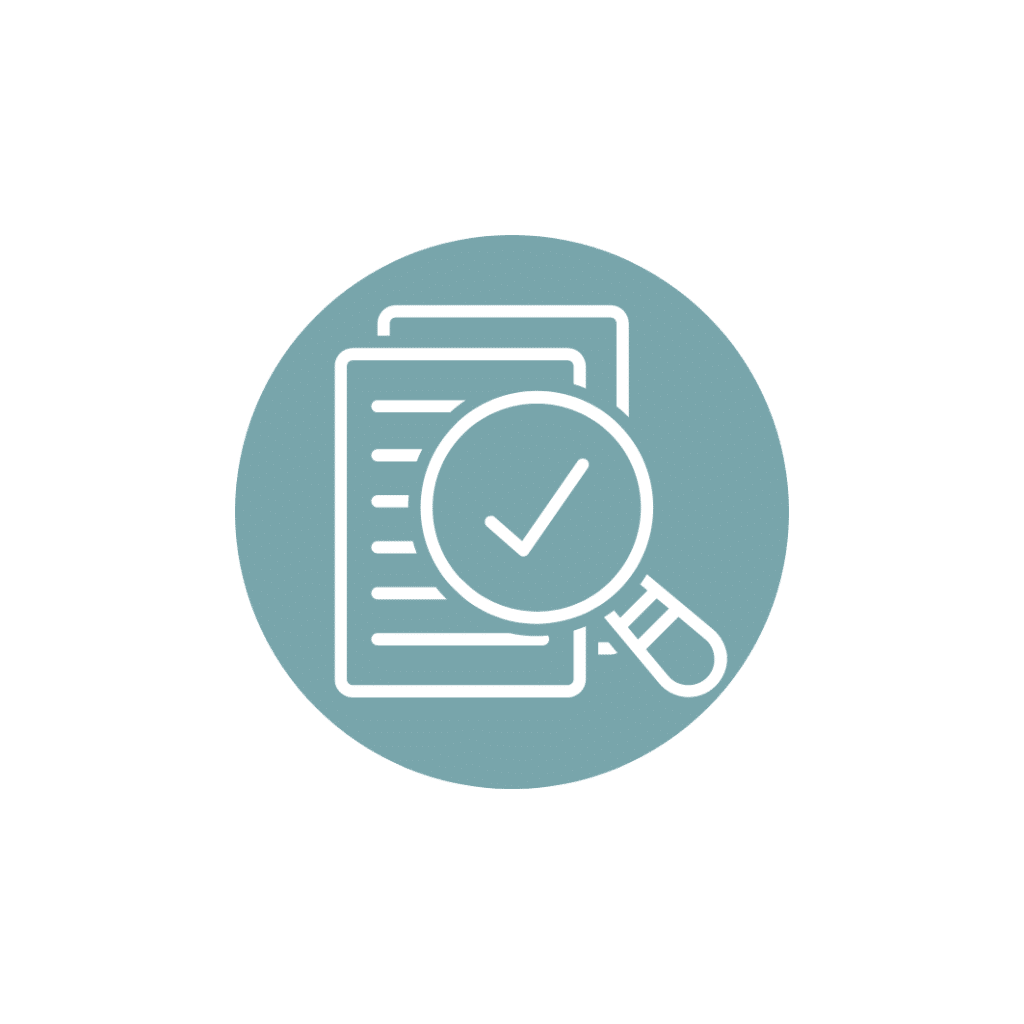 Note: Big Barker sent me two waterproof liners in preparation for this review, however, I purchased our two beds many years ago with my own money. This is an unbiased review based on our personal experience.
VIDEO: Big Barker Dog Bed Review: Are They Worth the Money? YOUR QUESTIONS ANSWERED!
The 7 Most Common Questions About Big Barker Dog Beds
1. Are Big Barker Dog Beds Waterproof?
Big Barker Dog Beds are not waterproof on their own. However, Big Barker makes a waterproof liner that will fit each size and style of their beds to sufficiently protect the inner foam bed.
You might be wondering, "What happens if my puppy pees on the Big Barker bed?"
In the 7 years since we purchased our first Big Barker, we have experienced several pee-pee accidents on the beds. And with each one, I wished I had a waterproof liner!
[Read: How to Potty Train a Mastiff Puppy in 5 Easy Steps]
Fortunately, it was pretty easy to clean and deodorize the beds after each accident.
I simply removed the Big Barker Dog Bed cover and put that in the washing machine while I dabbed the spot with some warm water and dish soap. I also sprayed some Nature's Miracle on the spot to ensure it was deodorized, though that may have been overkill.
In addition to potty accidents, my boys swim daily in our pool in the summertime and frequently lay on their beds with damp fur when they come inside.
I have never had an issue with smell or any deterioration of the integrity or support of the bed from this small amount of moisture on the beds.
So, while the Big Barker Dog Beds are not waterproof, they hold up remarkably well when they get wet.
If you are a large or giant breed puppy owner, I do recommend getting a waterproof liner.
In the event your puppy pulls a Junior on your Big Barker, you will be thankful you have it!
Trust me!
2. Are Big Barker Dog Beds Chew Proof?
While Big Barker Dog Beds are not chewproof, their heavy-duty construction makes these beds a formidable opponent for even the most determined puppy teeth.
If there is one thing I've learned in my many years as a Mastiff owner, it is that NOTHING is chew-proof.
Walls. Remote controls. And anything made of wood, plastic, fabric, or even metal is fair game for a Mastiff puppy.
So, we big dog owners with puppies need to be one step ahead at all times.
[Read: Puppy Teething 101: Top 10 Tips for Large Breed Puppies]
But with that said, I have raised two Mastiff puppies in a home with two Big Barker Dog Beds, and do not have so much as a single ripped seam.
If you have a very determined puppy that you worry is going to destroy her or her new dog bed, here are a few tips that may help:
Keep your puppy in sight at all times because trouble is always around the corner when you aren't looking.
If you see your puppy start to sniff at the bed or start to mouth it, instantaneously alert your puppy to something WAY more fun where you are. A ball. Some treats. A squeaky toy. Anything that will get your puppy's attention and encourage him or her to stop what they are doing and come to you. I have many great articles on puppy training, so if you are looking for more tips, click here.
If your puppy still seems bound and determined to destroy the bed, start by offering chews or safe toys on the bed or next to it. Select something your puppy is guaranteed to prefer over the fabric of the dog bed. A bully stick. A Real Dog Box Chew. Even a frozen Kong filled with peanut butter would work. The idea is to make the bed less appealing than the yummy world around them.
If that doesn't work, you can try to spray some Bitter Apple on the locations that are your puppy's favorite. Keep in mind that anything you spray on the fabric could stain, so be mindful. I never had a problem with Junior and Sulley chewing our beds, so I cannot confirm whether the Bitter Apple would stain or hurt the fabric or not. I do not think it would.
If you have tried all of the other suggestions, and your puppy is still trying to destroy your Big Barker, there is no shame in putting it in a closet for a couple of weeks while your little land shark matures.

Puppy teething

is a very trying time for both puppy and owner and sometimes both just need a break. And that is ok. Just pick the bed up and put it away for a few days or a couple of weeks. Reintroduce the bed and see how your puppy reacts. If they start to try to chew it again, repeat the steps above.
3. How Do I Clean a Big Barker Dog Bed?
Cleaning a Big Barker is as simple as unzipping the microfiber bed cover and putting it in the washing machine on cold. If the foam needs to be cleaned, you can use warm water and dish soap and soak the area for 5-10 minutes before dabbing dry.
We have probably washed our Big Barker Dog Bed covers 35-40 times and they still look like they are brand new.
No fabric shrinkage. No thinning of the fabric. And considering how relaxed I am about things possibly staining the beds, they have almost no stains or spots that don't come clean in the wash.
And even with all of the washing and drying, the zippers on the Big Barker Dog Bed cover are as easy to zip as they were when I bought them.
Cheap zippers from China and crappy stitching infuriate me almost as much as the Costco parking lot and paying taxes. Read why here…
Thankfully, Big Barkers are 100% made in America – including their zippers!
Be sure to check out our full video Big Barker Dog Bed review which includes a step-by-step tutorial on how to clean them.
4. How Long Do Big Barker Dog Beds Last?
With proper care and cleaning, a Big Barker Orthopedic Dog Bed should easily last 10-20 years or more.
These beds use only the best materials 100% sourced and made in America. Big Barker takes great care to ensure their beds are built to last and withstand the beating from large and giant breed dogs.
For example, my dogs jump on their beds. Wrestle on them. Chew bones on them. Drool on them. Sleep on them. And lay on them with damp post-pool time fur.
Every day!
A bed that can look like new after all of that for years on end, is one that is built to last.
Built Big Barker Tough!
If you would like more details on exactly what materials Big Barker uses in their beds and where they are sourced and manufactured, click here.
5. Why Would I Buy a Big Barker When I Can Buy a Less Expensive Human Bed?
One of the most common issues with other dog beds, and human beds for that matter, is poor-quality foam and/or coils which causes the bed to flatten over time.
Often the cheaper the bed, the more rapidly that flattening occurs.
I can understand the appeal of wanting to save a few dollars upfront. With as much money as we spend on these big dogs, I get it.
[Read: Annual Cost of Owning a Big Dog: Can You Afford One?]
But unless you are buying a top-of-the-line bed, most inexpensive human inner coil or foam mattresses are simply not built for giant breed dogs or for longevity. And very few are made in the USA, sadly.
From just a little research, Tuft and Needle might be the closest human mattress that I could find to a Big Barker in terms of proprietary pressure-relieving adaptive foam made in the USA.
And those are by no means inexpensive.
Big Barker Dog Beds eliminate uncomfortable pressure points with their proprietary 3-stage blend of American-made foam. This foam envelopes a dog's joints where they need the support most.
In addition, Big Barker offers an industry-leading 10-year NO FLATTEN warranty. Their promise is that your Big Barker Bed can't and won't flatten and if it does, they will ship you a new bed.
Most human beds offer a limited warranty, however, I have to believe companies might question whether they would honor their warranty if the mattress is used exclusively for a dog.
And lastly, with so many inexpensive beds, particularly dog beds, coming from China or using materials from China, sagging is the least of my worries. Chemicals like lead, arsenic, and chlorine just to name a few, are found in beds made in China.
6. What Makes Big Barker Dog Beds Better Than Other Premium Dog Beds?
Big Barker beds are built specifically for large and giant breed dogs. Everything about them is with the big dog in mind.
I love this quote from the Big Barker website:
"Because big dogs need more than just a normal dog bed – The Big Barker is the world's first therapeutic mattress for dogs over 50 pounds. Uniquely engineered to keep dogs youthful for longer and bring older dogs back to their best."
While they recently launched the Barker Junior for dogs under 50 pounds, that bed is thinner and uses a much softer foam not suitable for larger dogs.
But, to answer the question specifically, here is the truth.
While I have a great deal of experience with less expensive dog beds sold in most major pet stores, I have not personally used another, what I would consider, premium dog bed.
Therefore, the only way to honestly answer this question is to provide for you what I believe are some pretty compelling reasons I love our Big Barker beds and let you decide for yourself which bed is right for your dog.
100% Made in the USA 🇺🇸
Yes, it may seem as though I'm beating a dead horse, but this is a huge reason I am such a big fan of our beds and this company. The quality of craftsmanship and materials used in the Big Barker beds is outstanding. I steadfastly believe in supporting American companies where at all possible!
Pressure-Relieving Proprietary OrthoMedic™ Foam
In my full video review, I show you the inside of the Big Barker headrest and standard version dog beds and illustrate what happens when my dogs step and lay on the beds.
The way Big Barkers are constructed allows the weight bearing parts of your dog's body sink into the top layer, wrapping their joints in comfort foam.
The support layer in the middle provides a small amount of give, sustaining the comfort while blocking your dog from sinking all the way to the floor. What you will see in our video with Junior who is about 240 pounds will shock you!
The orthopedic joint crisis in big dogs is real and serious.
Mastiffs, in particular, are very stoic and often you don't know they are in pain until the later stages of degeneration.
Since Junior's recent hip dysplasia diagnosis, I have been on a mission to find ways to provide him maximum comfort, pain relief, and improved quality of life.
If I have to spend a little more money on an orthopedic dog bed to make that happen, so be it.
Fewer Allergy Issues
Dog beds, like human beds, can be a magnet for dust mites, bacteria, and other potential allergens.
One of the most common sources for environmental allergies are dog beds, but here are some facts I found interesting.
According to this article on PetMD,
"Manufacturing synthetic fabrics require certain chemicals and processes. These chemicals, such as flame retardants, are known to be allergenic. Some fabrics also allow the accumulation of dust mites, mold, mildew, and bacteria that can exacerbate skin sensitivities," says Dr. Hyunmin Kim, veterinary staff manager for the ASPCA Community Medicine Department. Fabrics made of 100 percent cotton, hemp, or tightly woven microfiber fabric are less likely to cause an allergic reaction, she says."
Big Barker beds for dogs are made with top of the line microfiber which is machine washable and extremely easy to keep clean, thereby reducing the potential for allergy issues.
In addition, PetMD goes on to discuss the role certain types of foam have on the growth of dust mites in dog beds:
"A denser foam mattress will be less likely to harbor dust mites, especially if there is a cover that has a weave tight enough to prevent mites from penetrating through. Looser filling and less-dense foam allows more dust and dust mites to reside in it."
If you have a large dog that suffers from allergies, consider the possibility that your dog's bed could be part of the problem.
I am not saying a Big Barker bed is going to eliminate your dog's allergies, but I do think it would help!
10-Year No Flatten Guarantee + 1 Year No-Risk Trial
Big Barker stands behind their products and wants their customers, your big dog, to be happy.
They promise that if you are not completely satisfied with your dog bed in the first 365 days, you can ship it back for a full refund.
In addition, Big Barker offers a 10-year "No Flatten" Warranty. If your dog's bed sags or flattens at all in 10 years, they will replace the bed for free.
7. What If My Dog Won't Use the Big Barker Bed?
I understand the fear that emanates from this question. You worry that you will spend $200 – $400 on a dog bed and your dog will choose to lay on the tile next to it.
Living in Arizona where it feels like the surface of the sun 9 months out of the year, I sometimes want to sprawl out on the tile floor to cool off.
So it is no wonder that our dogs will sometimes prefer cold hard tile to a comfy dog bed as well.
But here are two facts that should help alleviate this dog bed anxiety:
Big Barker has a 1 Year No-Risk Trial. You can read their return policy here.
There are 5 things you can do to properly condition your dog to love his or her new dog bed. Keep reading…
How to Condition Your Dog to Love a New [Big Barker] Dog Bed
Say goodbye to that cold, hard, joint-destroying tile!
Your dog can learn to love sleeping and laying on their new Big Barker Dog Bed using these 5 simple steps.
1. Start With Scent
Start by putting your scent, or the scent of your dog's old dog bed on the new one.
This approach is similar to conditioning a puppy to sleep in a crate, placing familiar scented items in the crate can provide comfort to the puppy. You can lay some favorite toys or blankets on the bed as well to make your dog feel more at home.
2. Strategic Location
Place the bed where your dog is most likely to need and want it.
Some ideas might be beside your bed, in your living room where you watch tv, or near your kitchen where your dog lays as you prepare food.
I have moved our Big Barkers a few times over the years to find the best spot and in that time both Junior and Sulley have gone through waves of which bed they prefer at any given time.
3. Room Temperature
If the room where your dog is sleeping or spending the bulk of his or her time is warm, you will be fighting an uphill battle to get your dog to lay on any dog bed, let alone a Big Barker.
We keep our house between 77 and 81. Much warmer than this and both Junior and Sulley will sprawl out on the tile floor versus laying on their beds in the summertime.
You may consider even placing a Cool Pet Pad on top to make the bed even cooler, however, I have never needed to do this, and we live in Arizona.
The bed itself stays pretty cool such that even in the hottest part of the summer here, my dogs are very comfortable sleeping on it.
4. Hop on!
Make the bed a super fun place to be by getting on the bed yourself.
Have your kids play with your puppy or your dog on the bed. I like to sit down and pat the bed while saying, "On your bed!"
I always have treats or a toy or something of value to immediately reward my dog for hopping on. At this point, there is no reason to force your dog to stay there.
All you want is to create a positive association with the bed.
5. Treat Liberally
As I mentioned in How To Cut Large Dog Nails and Have Your Dog Love It [7 Tips], I use treats liberally in training and conditioning my dogs.
Food is something dogs inherently understand, so it is the easiest thing to use when trying to create a positive association with a particular stimulus – in this case, a dog bed.
Simply grab some tiny treats and the second your dog approaches the bed, give a treat. If your dog steps on the bed, give a treat.
Your dog may hop on and off and that's fine. Just reinforce interaction with the bed every chance you get. Soon, your dog will be thinking, "Wow, this bed is comfy and it comes with yummy food!"
BONUS TIP
My last piece of advice is to check your expectations.
It is very unlikely that your dog will start snoozing for hours on their new Big Barker the very first night.
More often you will see your dog start to spend a few more minutes each day after a week or two and, in some cases, slightly longer.
Every dog is different.
Sulley tends to lay on our beds more than Junior does on average, and he chooses to sleep on them at night.
Junior naps on them during the day and seeks them out anytime he is wet from the pool or has dirty, muddy paws.
Go figure.
Big Barker Dog Bed Review
And finally, the moment you all have been waiting for. Here is how we rate Big Barker Dog Beds across our four categories using a scale of 1 to 5 paws for awesomeness.
Be sure to watch our full video review if you want more detail about each of these ratings!
Ease of Use
Big Barker Dog Beds are super easy to clean and maintain without losing a single bit of quality over many years of giant breed dog use and abuse.
Quality and Durability
100% made in the USA exclusively for large and giant breed dogs. For you Ford lovers out there… These dog beds are Built Big Barker Tough!
Affordability
Expensive, but worth every cent and then some! We deduct half a paw simply due to the fact that for some big dog owners, a premium orthopedic dog bed may not fit in their budget.
I did find out after filming our video review that Big Barker offers payment plans for their beds, which makes the affordability issue more feasible for more big dog owners. Click here for more information on Big Barker payment plans.
Drool Score
Junior and Sulley love their Big Barker Dog Beds, but it took some time for them to adjust to laying on them.
Keep in mind that we live in Arizona and keep our house warmer than most people (77-81 degrees). My guess is if you keep your home cooler than this, your dogs will adapt much quicker to laying on their new Big Barker.
Summary
Now that I have shared our experience and my answers to the 7 most common questions about Big Barker, what additional questions or concerns do you have? Comment below and let me know.
If you have a Big Barker Dog Bed, what has your experience been with them? What tips or advice would you give to someone considering buying one of these dog beds?