Hi, I'm Stephanie
Hi, I'm Stephanie, aka Big Dog Mom™, and I serve large breed and giant breed dogs by empowering, educating, and inspiring the people who love them. With decades of experience as a big dog owner, over 30 years of which has been devoted to the health, nutrition, and behavior of dogs, I serve tens of thousands of dog owners with tips and advice for a happier, healthier life with their big dog. With a BS in Microbiology, an MBA, and a passion for writing, Big Dog Mom™ combines my professional skills and love of big dogs into an award-winning blog and purpose-driven brand.
I proudly share my life with my husband, two children, and the inspiration for Big Dog Mom™, my two Mastiffs, Junior and Sulley.
Fun Facts
And just when you thought Big Dog Mom™ was all business, here are a few fun facts about me:
I am strangely obsessed with dog nails
I listen to Disturbed's "Sound of Silence" on repeat
I used to be hopelessly addicted to Diet Coke, candy, and The Walking Dead.
I won the BlogPaws award for BEST DOG BLOG of 2018 only a year after BigDogMom.com was launched.
I love to run and lift weights. My bucket list includes running a full marathon.
I led a successful 15-year career in corporate America before "early retiring" to stay home with my kids.
My birthday is the day before Halloween, yet everything "haunted" terrifies me.
My Favs
Fav exercise
Running & CrossFit
Fav song
"Sound of Silence" Disturbed
Fav place to visit
Alaska
01
First Step
Get a FREE DOs & DON'Ts Guide
When you subscribe to Big Dog Mom…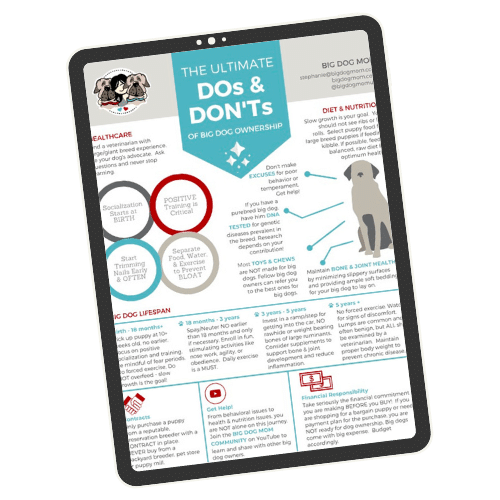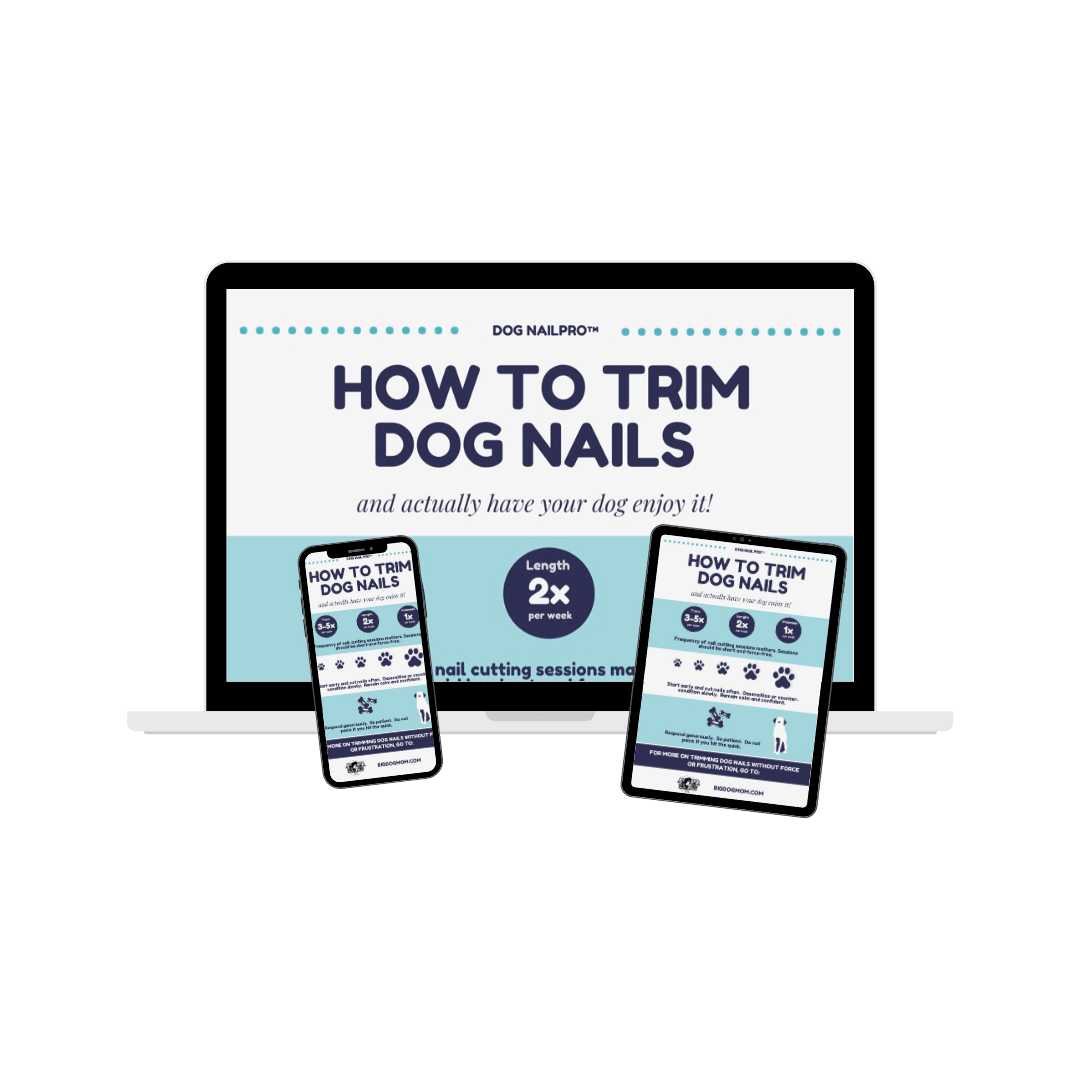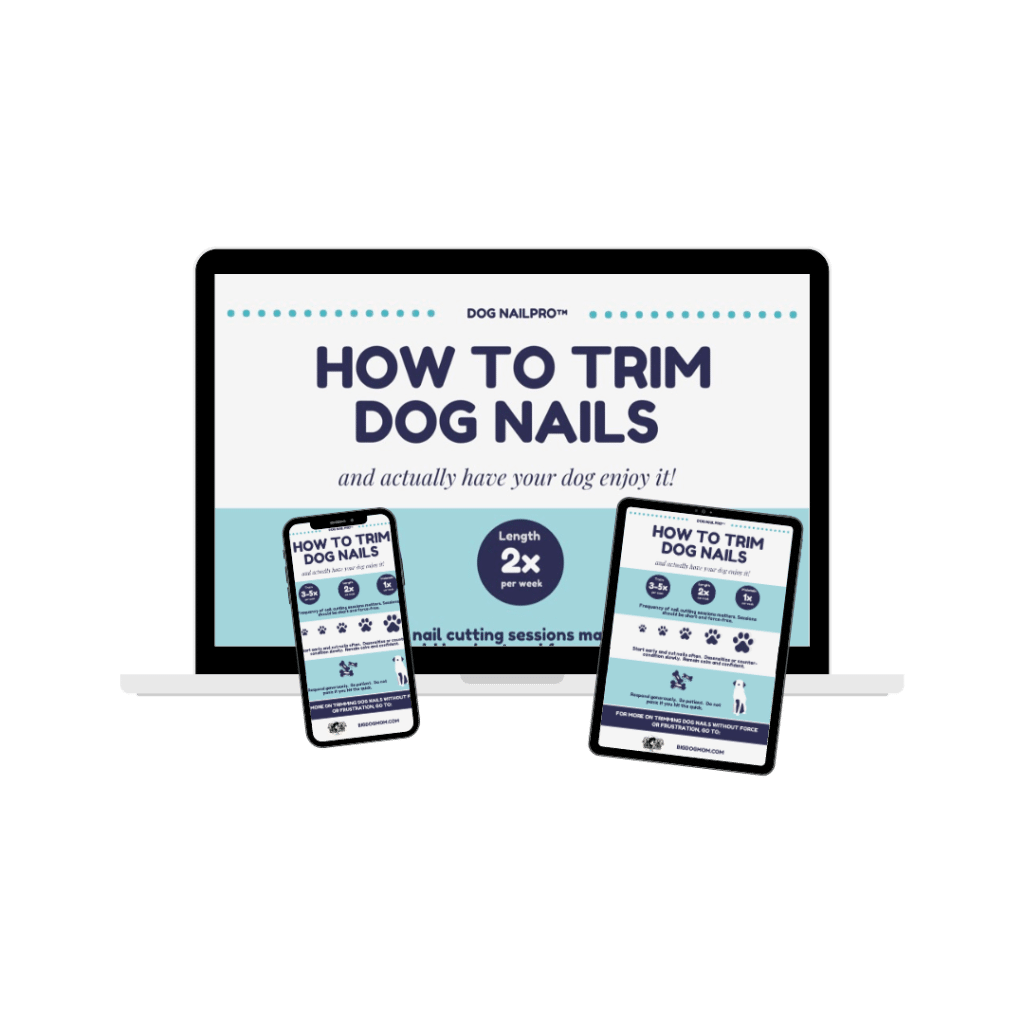 02
Join Dog Nailpro™
If you would like to learn my step-by-step Dog Nailpro™ Method for trimming dog nails without force, fear, or frustration click the button below to see if this course is right for you and your dog. When you join my waitlist for enrollment, you will receive this helpful starter guide for force-free trimming success!