Hey there!
Welcome to big dog mom!
If you have a large dog, or you just want one, you are in the right place! Big Dog Mom is here to help guide you through all the life stages of big dog ownership and all of the fun along the way!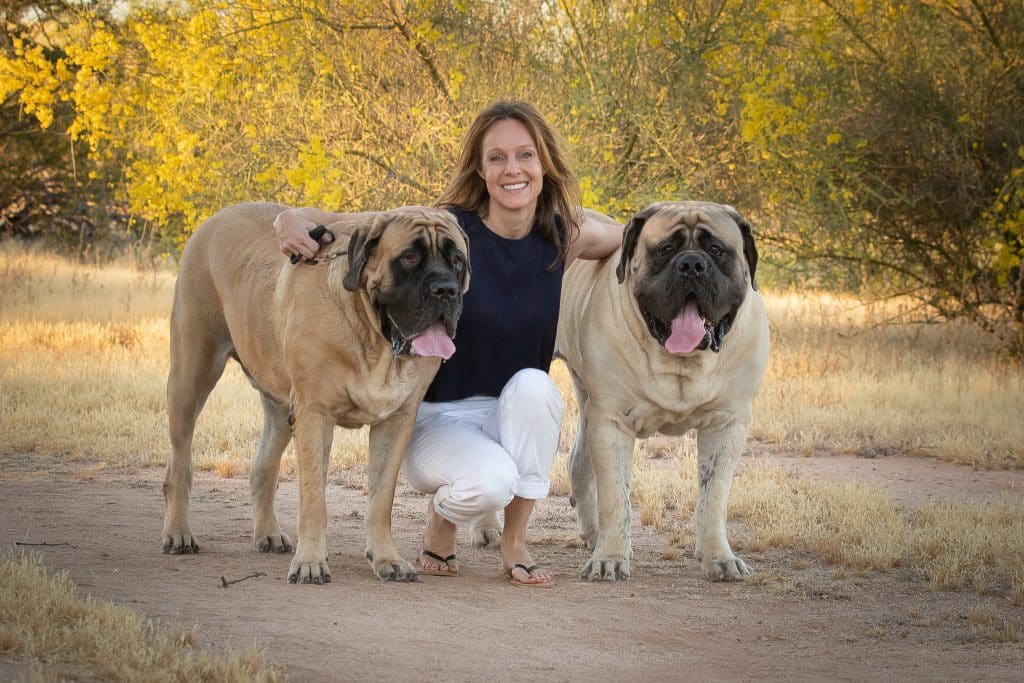 Explore Big Dog Mom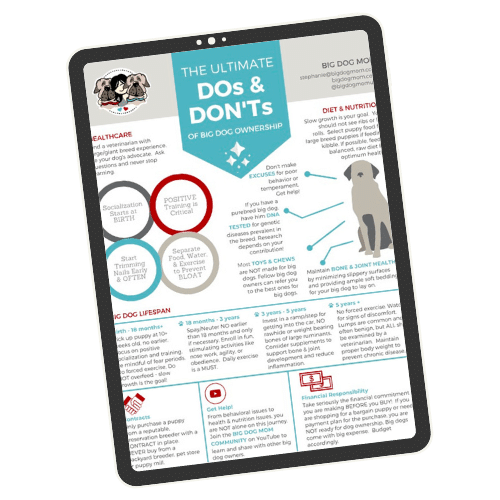 The Ultimate Guide for big Dog Owners
Get a FREE DOs and DON'Ts Guide when you subscribe to the Big Dog Weekly Newsletter.
Meet the author
Welcome! I'm Stephanie!
My name is Stephanie, aka Big Dog Mom. I am a wife, a mom, and a big dog owner for over 30+ years. With expertise in all aspects of living with large and giant breed dogs, including raising puppies, dog training, feeding and nutrition, and nail trimming, my mission is to provide information and resources to help you and your big dog live your best life together!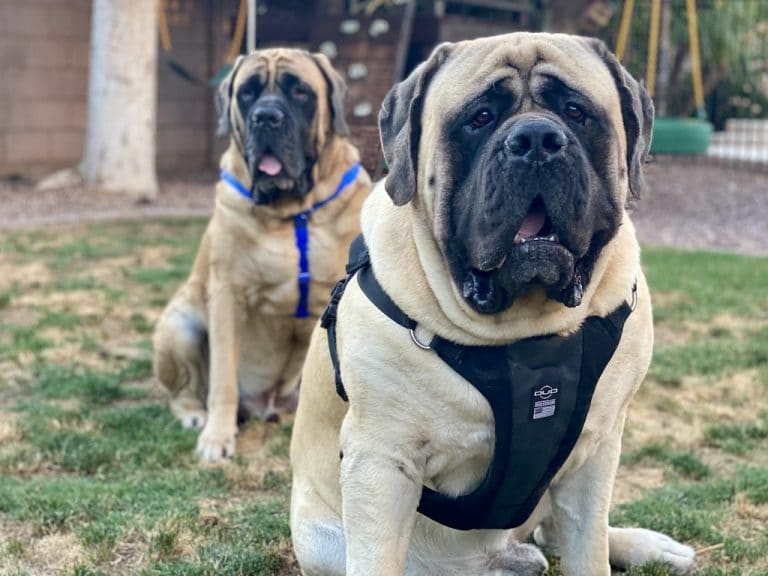 This is the definitive guide to buying a dog harness for large dogs including pros and cons, how to ensure proper fit, and the truth about no-pull dog harnesses. Buying a Dog Harness Buying a dog harness for large dogs might seem unnecessary to the average dog owner for the average dog. The traditional collar…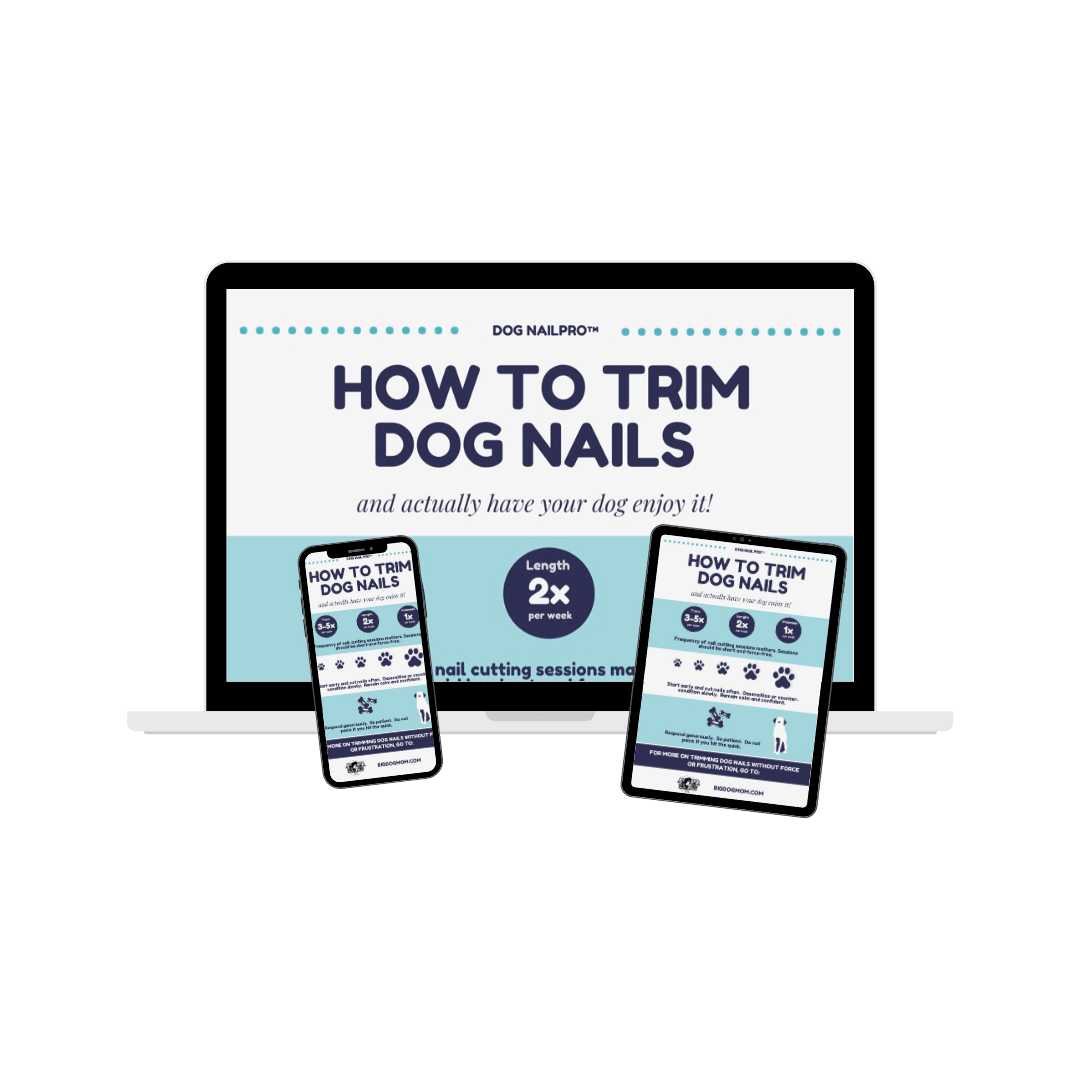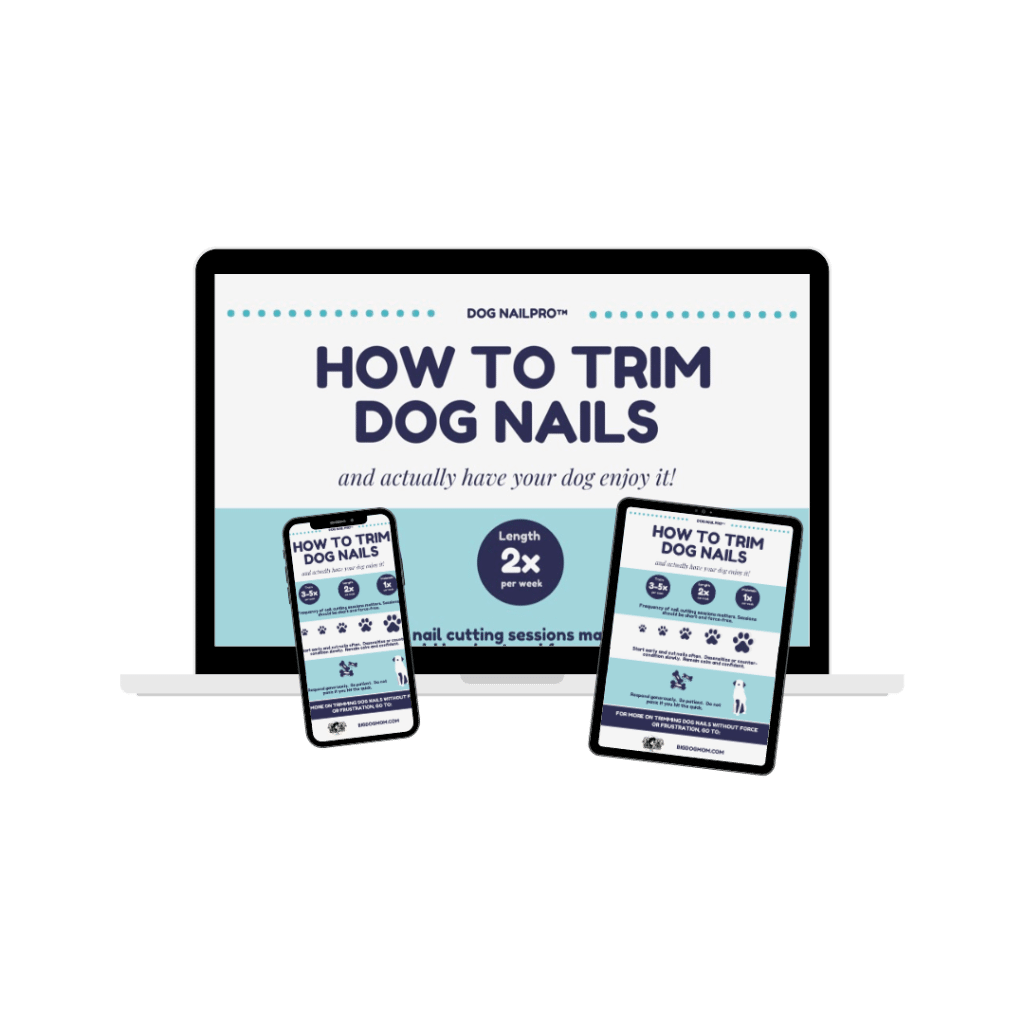 Does Your Dog enjoy nail trims?
In my course, Dog Nailpro™, I teach you how to cut your dog's nails without force, fear, or frustration. Join the waitlist today and get a FREE printable to get you started!